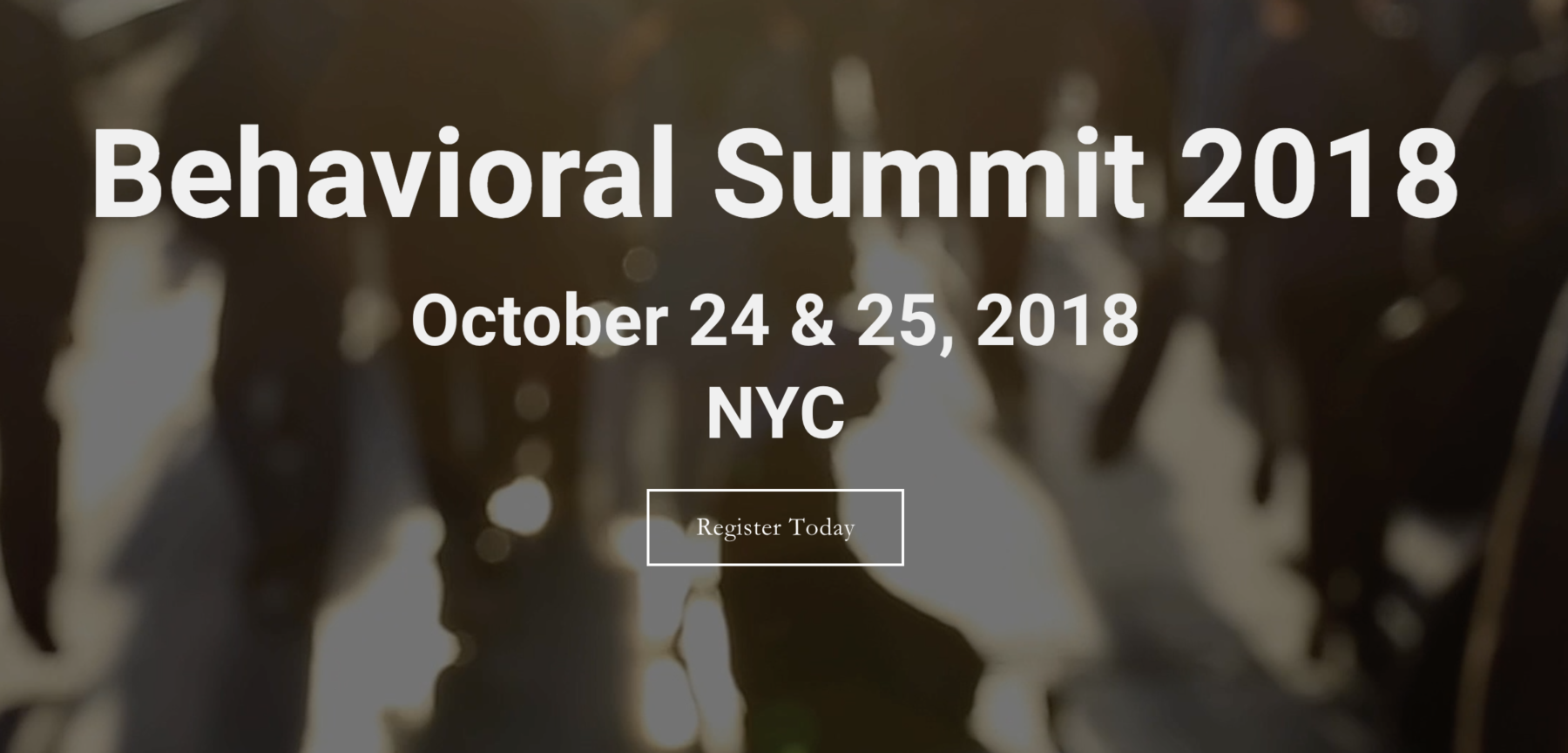 I am attending (and presenting) at the Behavioral Summit 2018 (agenda) this week, part of a Conjunction of Conferences, with three in NYC this week: the Behavioral Summit today, SABEW tomorrow, and Bloomberg Beta2 on Friday.
The discussion on how human behavioral issues, ranging from hard wired psychological issues to cognitive errors and everything in between is one of my favorite areas of research and writing. Its endlessly fascinating, entertaining and enlightening.
My panel is risk management from a behavioral perspective:
Panel Discussion: Evaluating and Mitigating Risk

An understanding of human behavior is crucial for identifying, analyzing, and managing risk. From helping homeowners accurately assess flood and fire risk, to reducing the chances that employees will click on a link to a nefarious phishing scam, to advancing issues of national security, better risk management has far-reaching implications across industries and problem areas. How can behavioral science be deployed to help individuals and organizations better assess risks and navigate our uncertain futures?
If you are in NYC this week, swing by any of these and say hello!