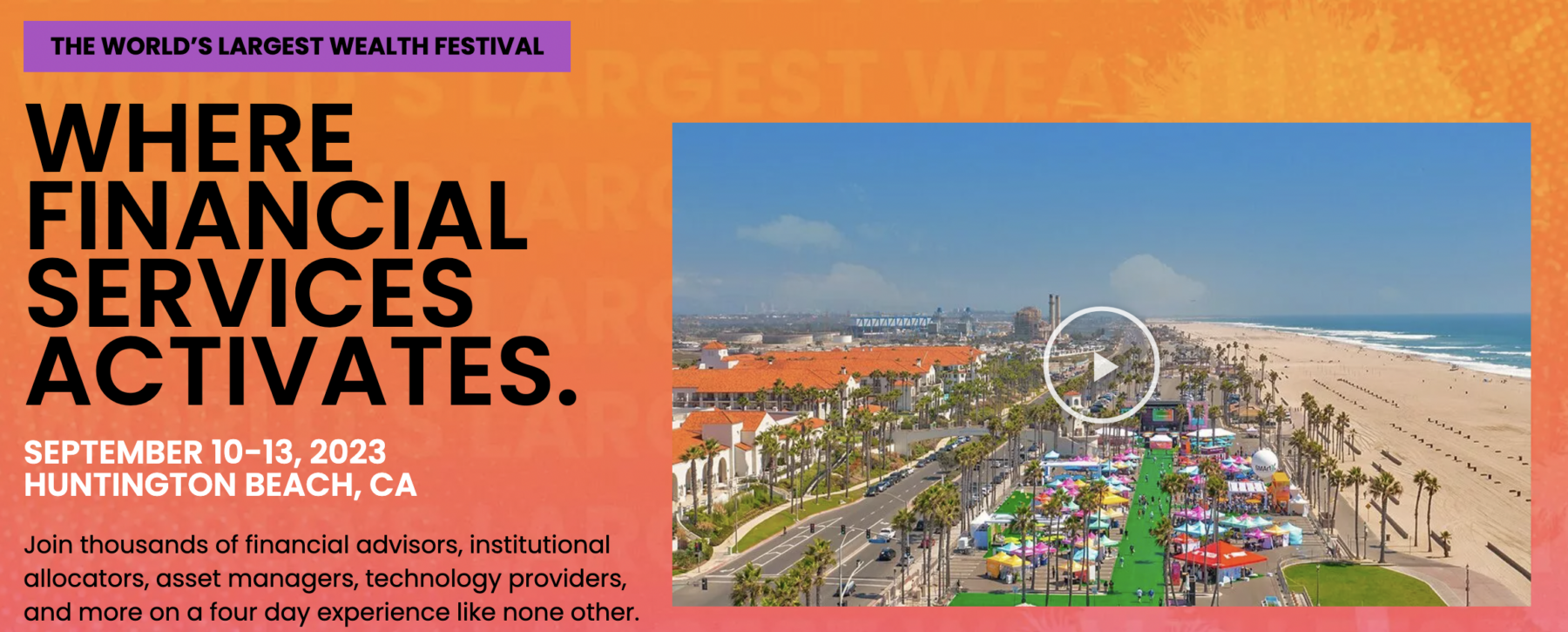 Last year, we hosted the first Future Proof conference, and it was 🔥🔥🔥.
The reviews were fabulous: Morningstar, L.A. Times, Investment News, Financial Planning, RIA Biz, Think Advisor, Business Insider; Afterward, I told you the traditional financial conference was kaput.
Attendees from all over the country (and the world!) came to discuss the most important issues surrounding advising clients. This is the next generation of the wealth management industry, and they want to stay ahead of the curve.
Hence, Future Proof.
This year, we are upping the ante — we received lots of feedback from attendees, speakers, and sponsors. And while we appreciate all of the kind words, there were plenty of very smart suggestions as to how we can make it even better this year. We took people's ideas to heart, and I am even more excited about this year's event.
Come join us on September 10th through 13th in Huntington Beach, California. Last year, we took over all four hotels and the entire half-mile boardwalk filled with people you should meet and companies you should learn about — and we are all set to do it again. You will meet great people, learn a lot about the direction of our industry, and have a lot of fun to boot. Michael Kitces expects it to be the Best Conference Experience for 2023, and we agree! Registration will never cost less than it does today. Get your ticket and reserve your room.
Come join us in September!