This week, we speak with financial journalist William D. Cohan, who is the bestselling author of Money and Power: How Goldman Sachs Came to Rule the World, House of Cards: A Tale of Hubris and Wretched Excess on Wall Street, and The Last Tycoons: The Secret History of Lazard Frères & Co., among other books. A former Wall Street M&A investment banker for 17 years, Cohan is also a founding partner at the media company Puck. His latest book, Power Failure: The Rise and Fall of an American Icon, was released in November.
We discuss the early days of General Electric, and how Thomas Edison was against the merger that created the company. The GE of that era not only led to the electrification of America, but it helped develop radio, and then was instrumental in helping the country fight World War Two. They also played a major role in the development of the jet engine.
Cohan explains how Jack rose to prominence at GE as an excellent manager, but almost had his career sidetracked through a series of disasters he managed to overcome. Welch also lamented his choice of successor, Jeff Immelt, whom he blames for the subsequent failures at the industrial giant. I push back against those complaints, arguing Welch left his successor all sorts of ticking time bombs — accounting misstatements, SEC fines, and a wildly overvalued stock price trading at 46X P/E.
Many of his authored books are here; A transcript of our conversation is available here Tuesday.
You can stream and download our full conversation, including any podcast extras, on iTunes, Spotify, Stitcher, Google, YouTube, and Bloomberg. All of our earlier podcasts on your favorite pod hosts can be found here.
Be sure to check out our Masters in Business next week with Rick Rieder, Chief Investment Officer of Global Fixed Income at BlackRock, Head of the Global Allocation Investment Team, and Senior Managing Director. Rieder helps to manage $2.5 trillion in fixed income assets. A member of BlackRock's Global Operating Committee + Chairman of firm-wide BlackRock Investment Council.
William Cohan Authored Books
Power Failure: The Rise and Fall of an American Icon by William D. Cohan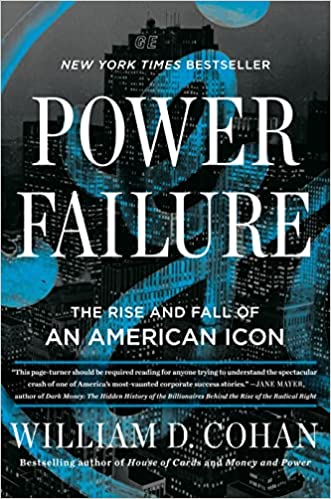 The Last Tycoons: The Secret History of Lazard Frères & Co. by William D. Cohan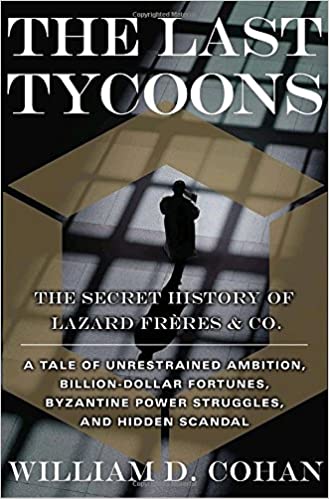 Money and Power: How Goldman Sachs Came to Rule the World by William D. Cohan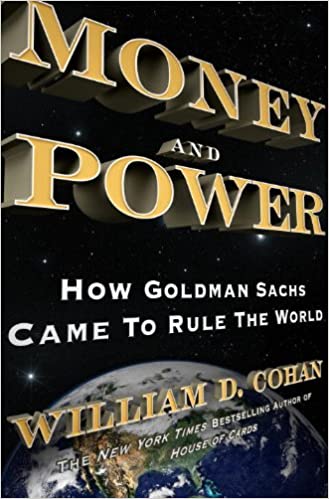 House of Cards: A Tale of Hubris and Wretched Excess on Wall Street by William D. Cohan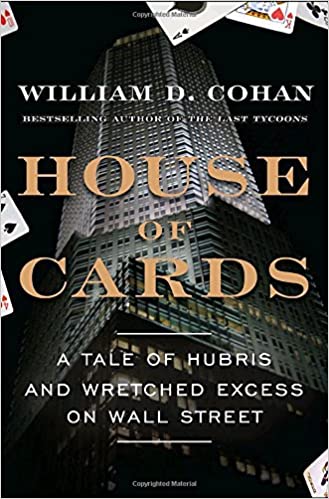 The Price of Silence: The Duke Lacrosse Scandal, the Power of the Elite, and the Corruption of Our Great Universities by William D. Cohan