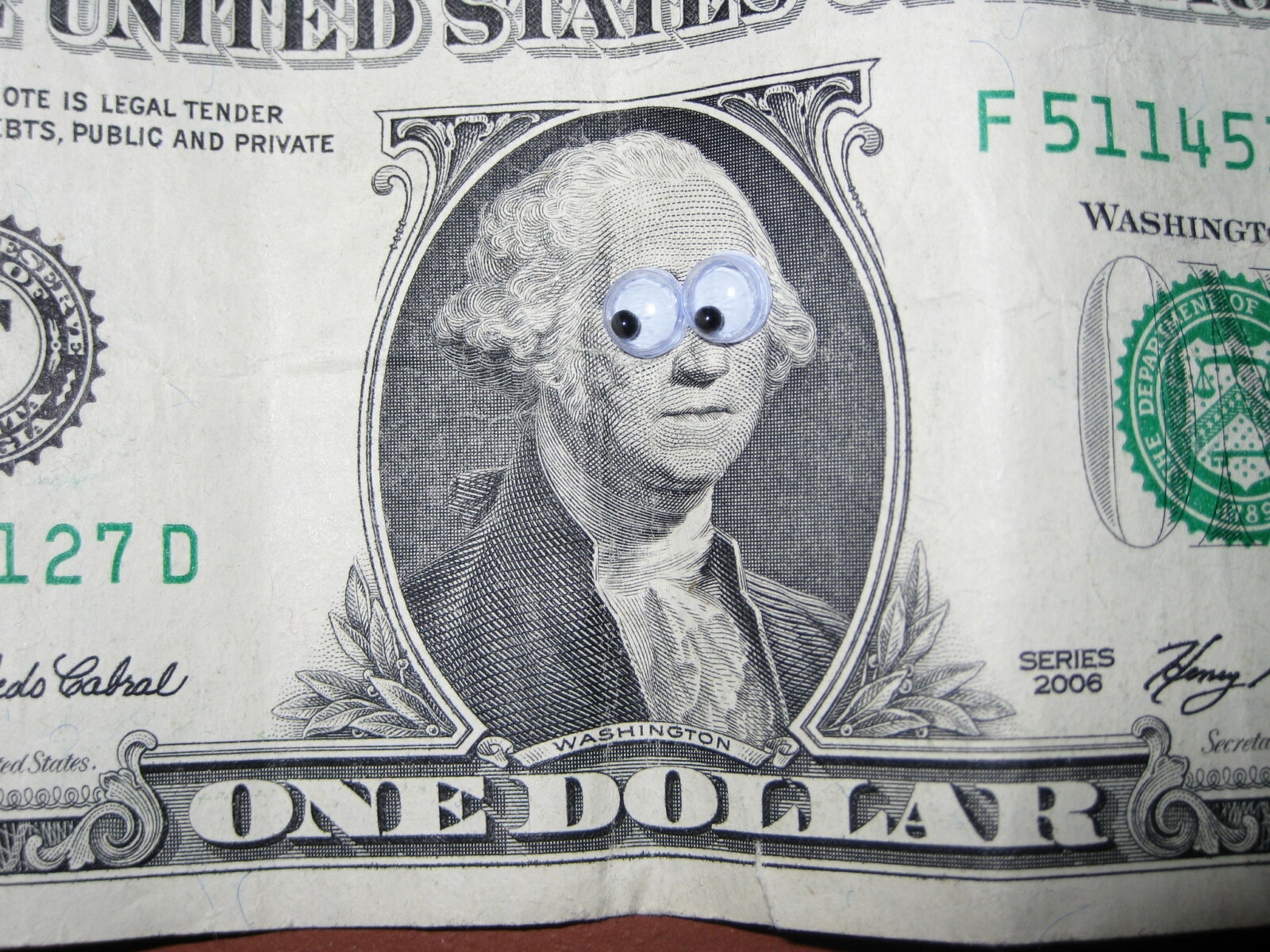 I love the idea of convergence — those rare times when multiple stories about very different issues seem to all land on the same "Grand Truth," albeit from very different perspectives. Yesterday brought just such a three-part convergence into focus. It's about money and happiness, which is very much the intersection of where I spend much of my time: Capital Markets, and Behavioral Finance.
Consider three issues: Does money make you happier, and if so, why? More specifically, does each additional dollar you acquire add to your joy, and by how much? Where is the ceiling? Does everyone experience this the same way?
Second, who in the world of finance made a butt-load of money last year? We have the receipts, with names and dollars included.
And last, why does the world's richest man seem so miserable?
Let's jump right into it:
1. Money and Happiness: The 4-word question "Does money buy happiness?" is really asking the wrong thing. Like so much else in the finance world, it requires context and a little nuance. Obviously, if you were hungry, lacking security, health care, a roof over your head, and other basic needs, you would not be especially happy. At least, not in society as we know it today.1
Perhaps a better question is framed as "What is the value of money beyond its basic utility for survival? Where do the laws of diminishing returns kick in? Where is the line where each additional $X dollars creates little or no increase in happiness or life satisfaction?" 2
Bloomberg reports on research that found "Contentedness does increase steadily in line with incomes and even accelerates as pay rises beyond $100,000 a year — as long as the person enjoys a certain baseline level of happiness to begin with."
That is only part of the twist revealed by the latest research: "There is a plateau, but only among the unhappiest 20% of people, and only then when they start earning over $100,000." (emphasis added)
This suggests that your outlook and personality are perhaps more determinative of your individual happiness levels than we may have previously believed. The research (which Danny Kahneman collaborated with) contradicts a 2010 paper by Danny Kahneman and economist Angus Deaton, which found happiness "plateaus" between $60,000 and $90,000 a year.3
So money can buy some happiness, but only up to a point around $500k, unless you are one of those unlucky unhappy people that peak around $100k. All of which suggests it's nowhere near as clean or simple as we previously imagined.
2. The Rich List: The 22nd annual Rich List, put out by Institutional Investor, was also published yesterday. They describe it as "the definitive ranking of the 25 highest-earning hedge fund managers, based on a combination of fee earnings and gains on their own capital."
The dollars are fairly astounding: "Altogether, the top 25 made $21.5 billion in 2022, making last year's total the third highest, after 2020 and 2021. This works out to an average of about $860 million each."
Here is the top 10 of the list:
Institutional Investor's 22nd annual Rich List
1. $4.1 Billion Kenneth Griffin, Citadel
2. $3.2 Billion, Israel (Izzy) Englander. Millennium Management
3. $1.9 Billion, Steven Cohen, Point72 Asset Management
4. $1.2 Billion, David Tepper, Appaloosa Management
5. $1.1 Billion, James Simons, Renaissance Technologies
6. $1 Billion (Tie), John Overdeck, Two Sigma Investments
6. $1 Billion (Tie), David Siegel, Two Sigma Investments
8. $900 Million (Tie), Ray Dalio, Bridgewater Associates
8. $900 Million (Tie), $900 Million, David Shaw, D.E. Shaw Group
10. $875 Million, Said Haidar, Haidar Capital Management
Some of these annual figures look like lifetime earnings from a prior generation of the top 0.001%. No word if all of these dollars made these folks any happier, but I can tell you that from my observations, Steve Cohen is enjoying being the owner of the New York Mets.
3. The World's Richest Man is an Unhappy Person:
As if anyone needs proof that the law of diminishing returns applies to money also, consider this discussion by my Bloomberg colleague Matt Levine discussing the world's richest man and his attempt to find some joy.
It is not going well:
"I have to say, nobody makes being a billionaire look less fun than Elon Musk. He is the richest person in the world! He decided to buy his favorite toy to make it more closely align with his personal tastes, so he did that, and it worked! And yet it seems miserable every day."
Elon seems to have made a series of disastrous decisions, and that may be the source of his unhappiness. His Twitter adventures seem to be hurting Tesla, his primary source of wealth. Maybe that is the issue.
Or not, I have no idea…
~~~
One final thought: I grew up poor lower middle class, I have been working since I was 12, and have very specific recollections of all the things I could not do or buy because we couldn't afford them. And while they may have made me temporarily unhappy or envious or frustrated, they also motivated me to work my ass off so money was not going to be a limiting factor in my decision-making about life.
Maybe unhappiness leads to happiness…
Previously:
What if Dunning Kruger Explains Everything? February 27, 2023)
Get Yourself Some "No Men" (December 19, 2022)
Wealth Distribution Analysis (July 18, 2019)
Sources:
Income and emotional well-being: A conflict resolved
Matthew A. Killingsworth, Daniel Kahneman, and Barbara Mellers
PNAS, March 1, 2023
(Full paper PDF)
The Rich List: The 22nd Annual Ranking of the Highest-Earning Hedge Fund Managers
By Stephen Taub
Institutional Investor, March 07, 2023
It Turns Out Money Does Buy Happiness, At Least Up to $500,000
By Conrad Quilty-Harper
Bloomberg, March 7, 2023
Elon Musk's bodyguards
By Matt Levine
Bloomberg, March 7, 2023
Money matters to happiness—perhaps more than previously thought
By Michele W. Berger
Penn Today, January 18, 2021
High income improves evaluation of life but not emotional well-being
by Daniel Kahneman and Angus Deaton
PNAS, August 4, 2010
__________
1. I am certain we can imagine many scenarios where we live in a tropical paradise with no worries and no money. For our purposes, I am describing the world most of us inhabit today.
2. There is an entirely different question of "How do we define Happiness?"  Is it the deeper life satisfaction and contentedness or is it the more ephemeral emotion of happiness?
3. The most Danny-Kahneman-like aspect of this new research paper is that it is described as an "adversarial collaboration" where Kahneman re-analyzes his prior work to reconcile his prior findings with newer research and data. He admits his error as an exception to the broader work. It is full of the charm and class we take for granted from Kahneman.