This week, we speak with Julian C. Salisbury, chief investment officer of asset and wealth management at Goldman Sachs. He is also a member of the management committee, and Co-Chairs the Asset Management Investment Committees, which includes private equity, infrastructure, growth equity, credit, and real estate. Previously, he was head of the European Special Situations Group from 2008-13, and head of the Global Special Situations Group: 2013-19. He has worked in Goldman offices in London, Moscow, and now New York.
Salisbury brings a thoughtful, global perspective to managing assets and liabilities on behalf of institutional and individual clients around the globe.  He explains how the firm has grown its business by offering a comprehensive set of solutions to clients.
He also explains why attracting, hiring, and retaining talent is the single most important aspect of running a large financial organization like Goldman Sachs Asset Management.
A list of his current reading is here; A transcript of our conversation is available here Tuesday.
You can stream and download our full conversation, including any podcast extras, on iTunes, Spotify, Stitcher, Google, YouTube, and Bloomberg. All of our earlier podcasts on your favorite pod hosts can be found here.
Be sure to check out our Masters in Business next week with venture capitalist and seed investor Howard Lindzon. He is the founder and CIO of  Social Leverage, where he makes early-stage investments. He founded Wall Strip (sold to CBS in 2007), co-founded StockTwits (which pioneered the 'cashtag' e.g., $AAPL), and was the first investor in Robin Hood. Social Leverage recently launched its 4th fund.
Julian Salisbury's Current Reading
The Avoidable War: The Dangers of a Catastrophic Conflict between the US and Xi Jinping's China by Kevin Rudd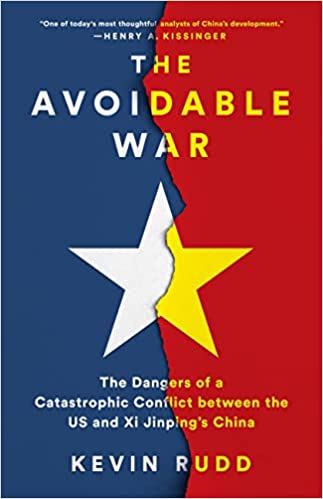 The Shallows: What the Internet Is Doing to Our Brains by Nicholas Carr