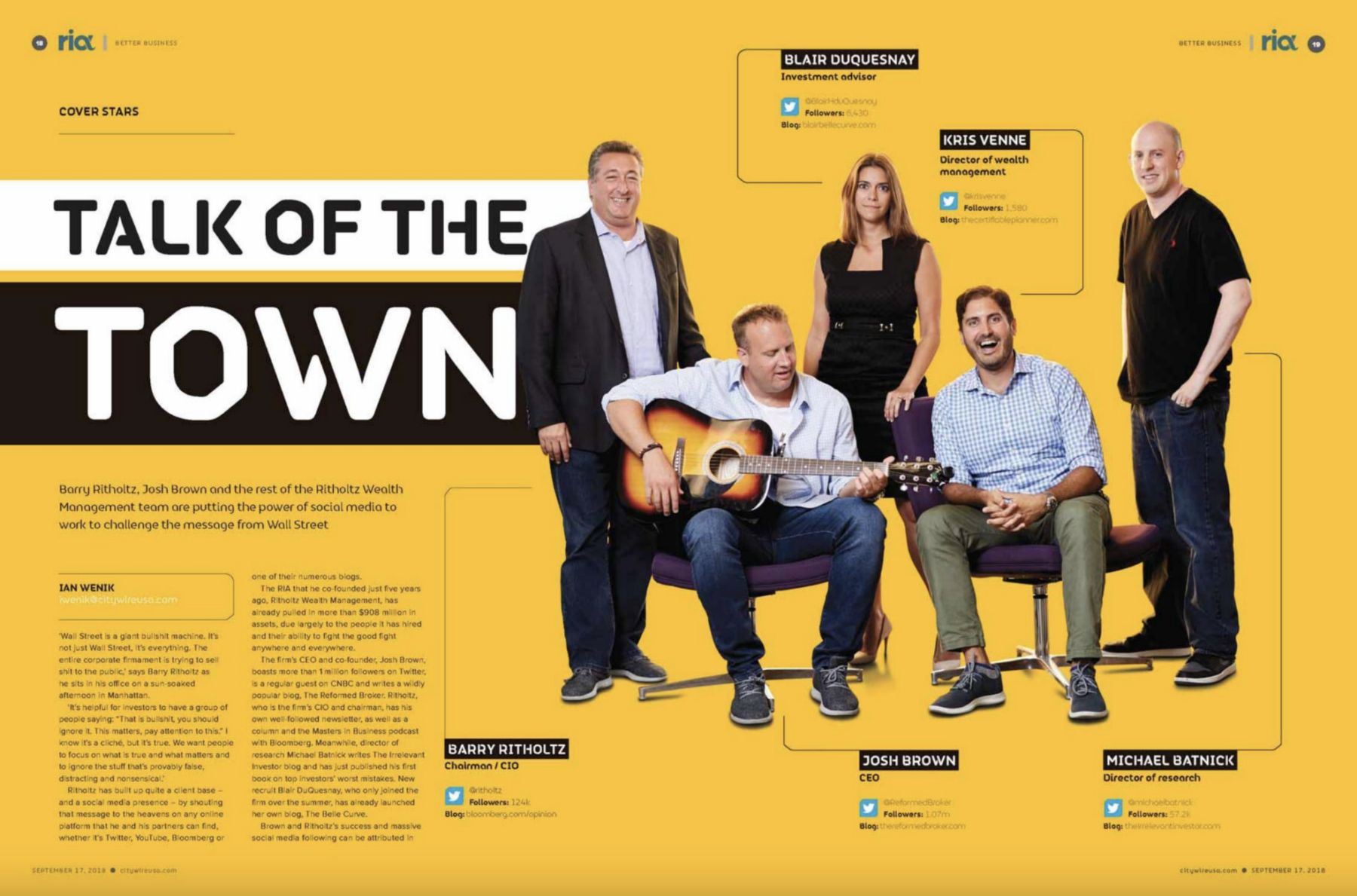 Source: RIA
Last week, turned 5 years old. We got a very lovely anniversary gift from CityWire RIA magazine, whom we had spoken with over the summer.
Josh and I are on the cover, while some of the crew populate the column inside. It was lots of fun to do (although the photo process is so unnatural and embarrassing).
It would now be an RWM joint if there was not some unvarnished truth telling — they cerainly did not bury the lede:
'Wall Street is a giant bullshit machine. It's not just Wall Street, it's everything. The entire corporate firmament is trying to sell shit to the public,' says Barry Ritholtz as he sits in his office on a sun-soaked afternoon in Manhattan.

'It's helpful for investors to have a group of people saying: "That is bullshit, you should ignore it. This matters, pay attention to this." I know it's a cliché, but it's true. We want people to focus on what is true and what matters and to ignore the stuff that's provably false, distracting and nonsensical.'
We say it because its true .  . . . You can check out the entire Ian Wenik column here.
See also:
Josh Brown and Barry Ritholtz: From breakout bloggers to RIA rock stars. (CityWire)
Truth Seeker. (Belle Curvex)
How I Met Barry. (TRB)
5 Years On . . . (TBP)