If you think U.S. stocks are volatile, you should see Emerging Markets. EM did well in 2017, but have seen their fortunes slip in 2018. Still, diversification means that some of your assets will be allocated to parts of
Here is Barron's:
"Emerging markets have had a terrible, horrible, no good, very bad year. In other words, the stocks have sold off sharply, and the currencies have been hammered as U.S. interest rates rise and China's growth slows. The benchmark MSCI Emerging Markets index is 23% below its January high, after rising 34% last year. China's Shanghai Composite index has fallen 35%. Turkey's lira has lost 37%, and the pain could spread.

Yet, the latest washout obscures the long-term attraction of these markets: Not only does 83% of the world's population live in emerging markets, but almost half of this population is middle-class, and new industries catering to these hungry consumers are creating just the sort of change and growth investors crave."
The discussion suggests that "With emerging-market stocks trading at steep discounts to U.S. equities perhaps now is the time to start bargain hunting, or at least drawing up a shopping list . . .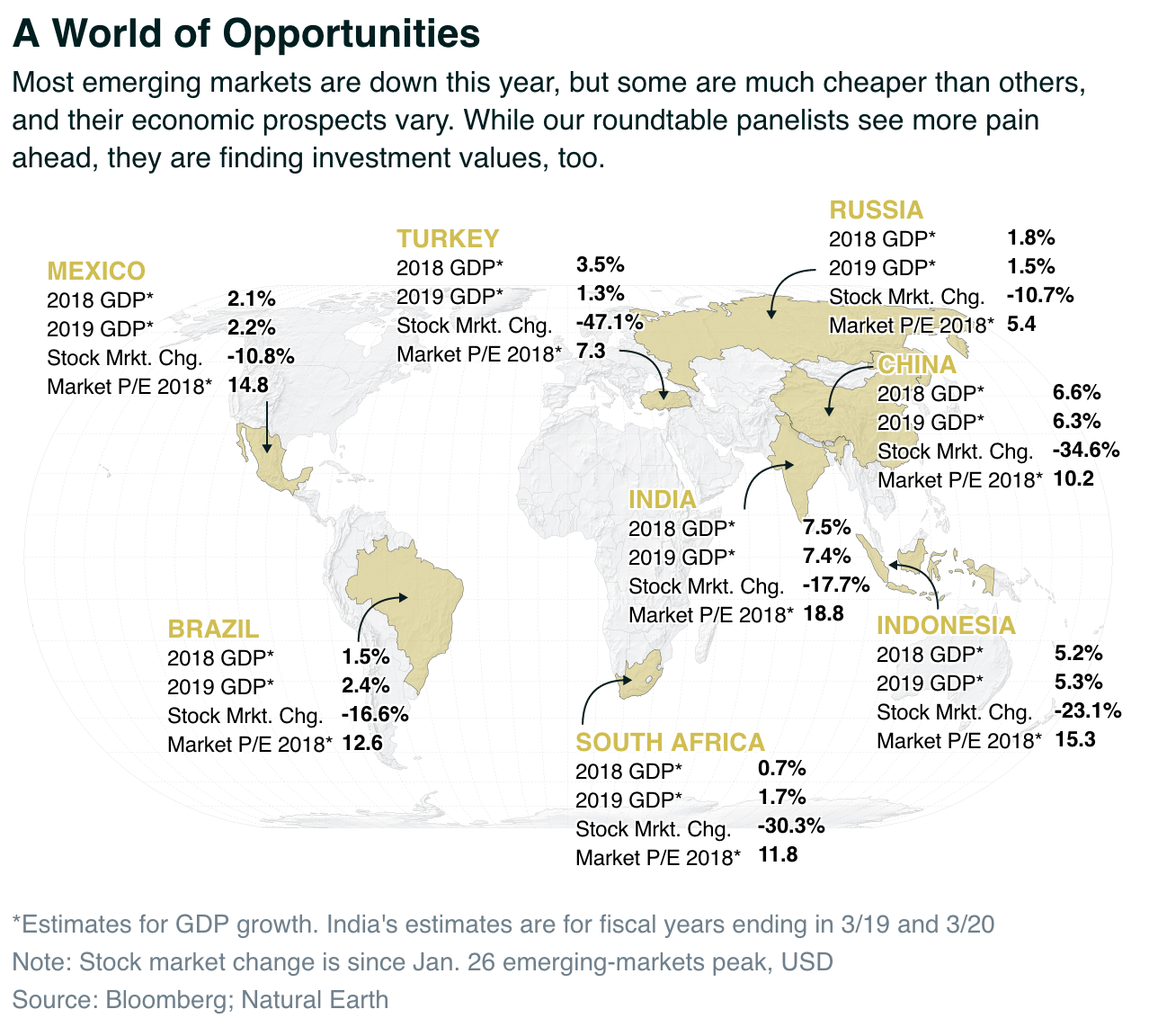 Source: Barron's