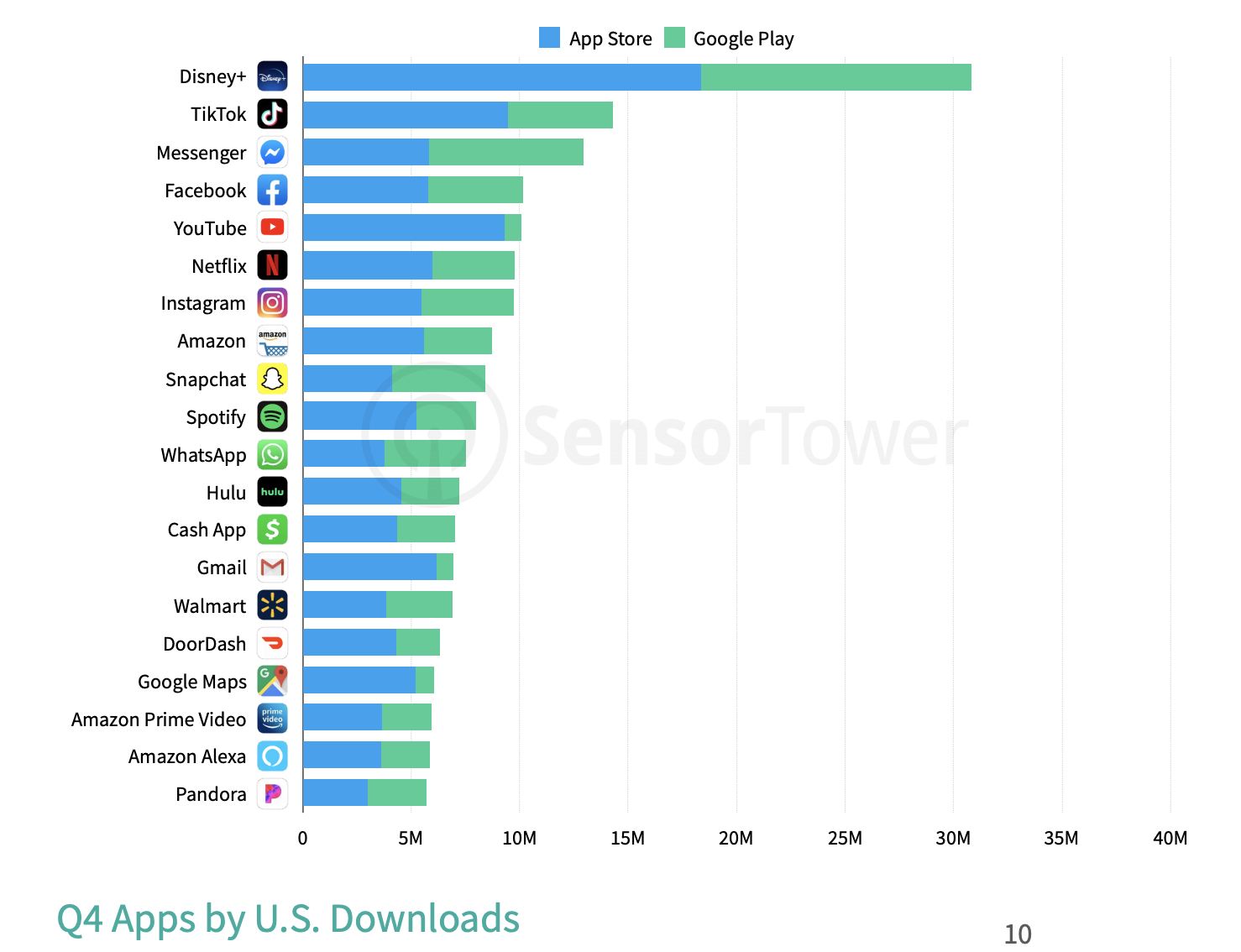 Source: Sensor Tower
Disney+ has really blown up!
That is based on this comparison of 28.7 billion worldwide app downloads  in 4Q19 — a 4.7% year-over-year increase. Google passed Facebook to become the top mobile publisher by worldwide downloads.
But its hard to not see the giant outlier that is the launch of Disney+, which quickly became the top downloaded app in the USA:
The launch of Disney+ in mid-November was unprecedented in the U.S. Its 31 million downloads in Q4 2019 was more than double the total for the next closest app, TikTok. The holidays had an impact on U.S. download trends in Q4 2019, with Black Friday and Christmas providing boosts to top shopping apps. Walmart and Amazon Alexa reached the top 20 for the first time since Q4 2018.
Credit the Mandalorian — and further validation that the $4 billion purchase of Lucasfilm/Star Wars is still paying dividends.