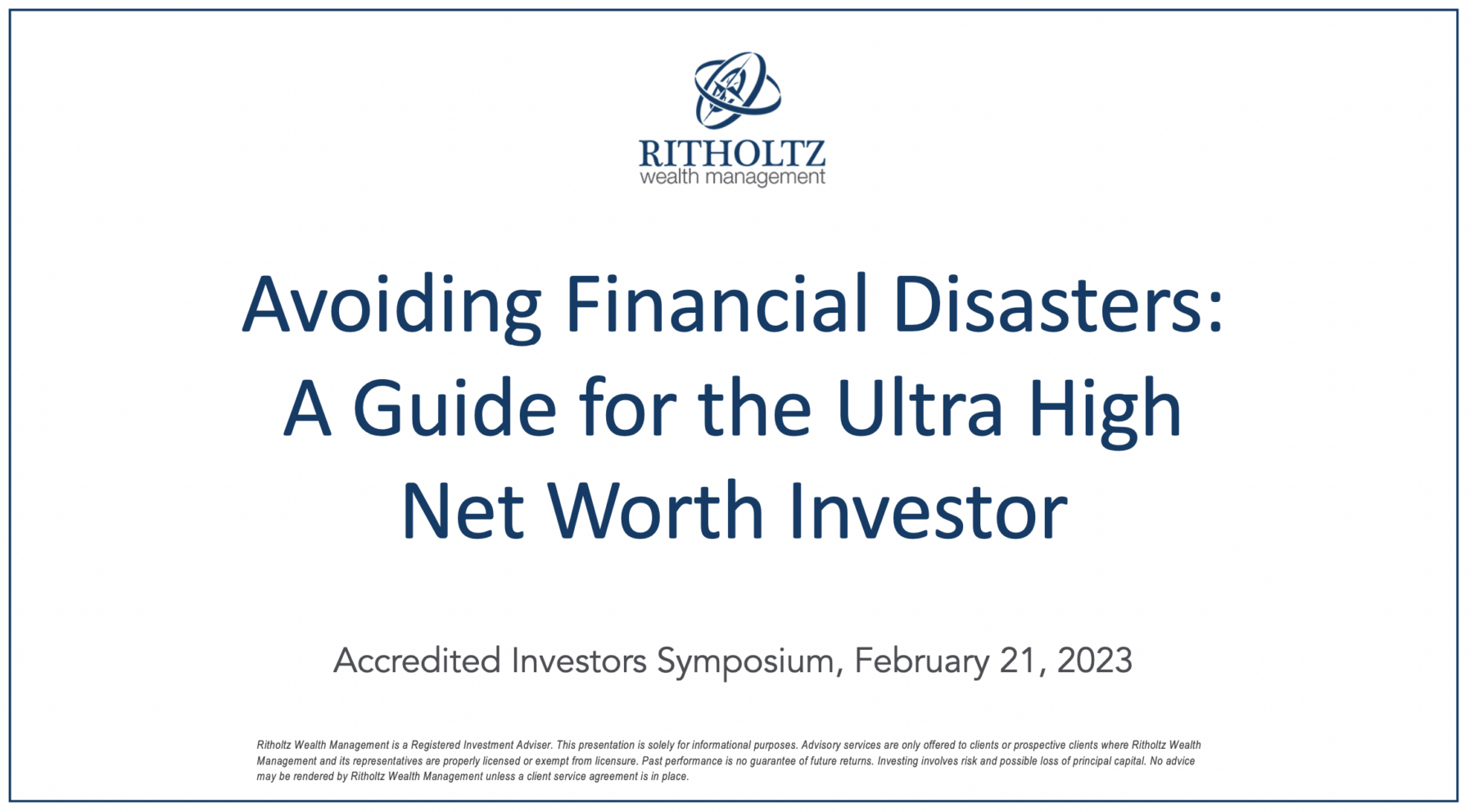 Click to download Financial Disasters
Yesterday was kind of a fun day: Sure, it was a dark, damp, dreary February morn when I showed up at the Brooklyn Bridge Marriot, but it was also the first time I did a new presentation in front of a live audience since before the pandemic.
I do a quarterly update for RWM clients that covers the economy, the markets, and our portfolios every three months. It's broad and is driven in large part by real-time events, along with the questions clients ask.
I've been doing these sorts of updates for decades and while it's a solid 20 to 40 hours of prep work, it's become second nature for me. Michael Batnick is a huge part of forming the arc of the narrative I want to discuss; Sean Russo does great research and creates exactly the kind of charts I want to illustrate my points.
But creating a full 30-minute presentation from scratch takes much longer – about 50-100 hours of work, practice runs, adjustments, etc. Shorter takes longer to prep, as you have to make the hard calls as to what gets cut. Of the 35 slides, 30 were brand new.
This was a fun presentation to do – at about 5 minutes in, you just exhale and loosen up. I really had a great time presenting this and answering questions afterward.
I'll post the video when it goes live later this week.
Thanks, Joe and Debbie of the MoneyShow for inviting me!
Update: March 1. 2023
Full video presentation is posted!